About Cornell ISE Cards India Limited Executive Education The Cornell ISE Cards India Limited Executive Education (CSEE) is built on a strong foundation of partnering with premier internationally renowned academic and research institution, Cornell University and ISE Cards India Limited in developing executive education initiatives globally. The programs offered by CSEE are tailored for and offered to executives to help catalyze their strategic leadership through innovation drivers in emerging markets. The Center currently delivers executive enhancement programs covering key issues in traits, markets, technology, business and development in the life-sciences and agri-business sectors. For nearly two decade, the executive education programs have been attended by, industry leaders, CEOs, managerial level executives, academicians, government policy planners, bankers and researchers. It has provided them immense opportunities for networking and establishment of lasting linkages that have translated into successful, beneficial and rewarding ventures.
We provide our Programs in Focus like,
Retail
Sugar manufacturing
Textile manufacturing
Microfinance institutions
Seed and Agri Business
Manufacturing
Chemical and Pharma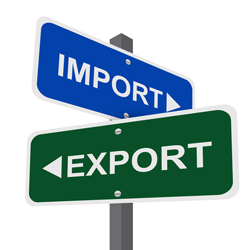 ISE Exports & Imports - All kind of Goods

ISE Cards India Limited has developed a global network of buyers and sellers. The Indo-OIC Islamic Chamber of Commerce & Industry-IICCI has signed MOU and granted Exclusive Global Commercial Partnership (EGCP) to ISE Cards India Limited for all commercial businesses. "Click Here" The ISE Cards India Limited has already signed MOU with Buyers & Sellers over 50 Countries through National Directors, Chairman & Officials of IICCI to Exports & Imports with each others, as well as attract to big corporates, governments, united nation's agencies etc., worldwide.